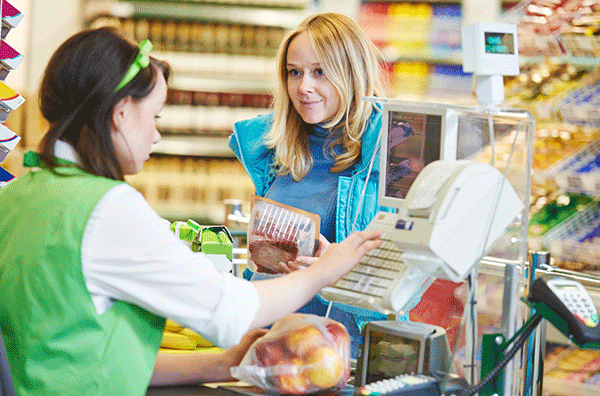 A supermarket is a larger form the traditional grocery store, which offers self-service of various food and household products categorized and organized into aisles. A supermarket consists of meat, fresh produce, and dairy and baked food aisles along with the shelf space reserved for canned and packaged goods as well as for various non-food items like kitchenware, household items, pet supplies and pharmacy products.
Every single thing in a supermarket results in customer value starting from the supermarket racks to the carts in a supermarket serves for a reason in increasing the trade. A traditional grocery store emerged as successful small business and now has developed into a large-scale business in the form of supermarkets. As per the statistics researched in hubspot.com/ , online service of supermarkets has also helped in increasing the sales and profit.
When visiting a supermarket, a person in made to tempt in many buying products without her/his knowledge because of the marketing trick. One may look confused, how so many products have crowded that cart. There are many tricks a supermarket implies on making the consumer buy a product. Below are few tricks which people never notice but get tempted and lose a lot of money in buying products which were not intended to be brought initially.
Flowers at the entrance
When travelling from a hectic day at work through hectic traffic, finding parking area to park the car, a person has a very bad mood. With that mood, if she/he enters a supermarket, the shopping time will be limited. For this very reason, flower shops are placed at the entrance of the supermarkets. This placement gives a soothing effect and relaxes the mind from the whole-day tension. With that sense of soothing, a person will spend more time in shopping with a good mood.
Baked food items
The smell of baking bread following the flower shop will keep a person salivating, making her/him a less disciplined shopper.
Music
One can notice the music being played in supermarkets in different sections. The ambiance that music creates relaxes the mind and people spend more time in supermarkets. The longer they stay in the supermarket, the more they will shop.
Fresh produce
Fresh produce like fruits and vegetables are arranged as the first in a supermarket. Because the colorful appearance of the fresh produce can attract people to buy it.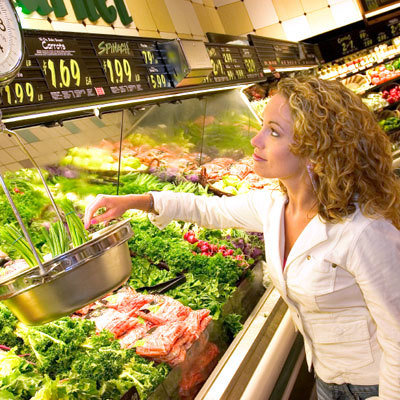 Promotions
Certain shelves in the supermarket will be assigned with sales executives briefing about the product to the customer. This will also delay the shopping time.
Other tricks
Exclusive treat items are arranged at the end of each aisle, as it will take more time for a consumer to have a look at the corners, thereby increasing the chance of buying those profitable products. Visibility of the customer will be attracted by placing the high-priced products on top of shelves. To achieve good spot is shelves, manufactures pay for it. By providing offers and seasonal discounts, supermarkets make it a chance to sell most of the stocked products.
To save money that is spent lavishly during shopping in a supermarket can be avoided by wearing earphones, starting to shop from the middle of an aisle and more than that not shop more than what is intended to buy.