Role Of Technology In The Fashion Industry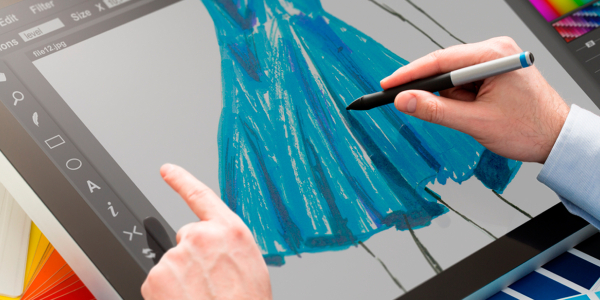 Technology And Fashion: A Futuristic Vision
Technology is ubiquitous. It has become omnipresent and almost, nearly omnipotent, infusing itself into all the integral aspects of everyday life. And the fashion world is no exception to this. The world of fashion thrives on innovation, change, and keeping up with the current trends. From the humble sewing machine to the latest temperature-changing fabrics, technology is transforming fashion at a tremendous pace.
Designers are coming up with the most futuristic ideas that are mind-boggling, especially now, with the assistance of cobots.
Yeast cells are undergoing bioengineering changes to enable them to be stitched as suits. How crazy is that! Partnering with Google, Levis Strauss &Co came up with the "smart jacket." A fantastic piece of invention, this jacket is designed to vibrate when the wearer receives a phone call. And this smart clothing is available for sale on the internet!
Artificial Intelligence: The Next Big Name In Fashion
It shouldn't come as a surprise that AI is silently playing a considerable role in the fashion industry. Why not? AI is already making its mark in other avenues, so why not fashion? Fashion brands are leaving no stone unturned. With consumerism and brand-conscious clientele on the rise, technology is making it easier to study, analyze, and understand customer needs. So, what is it that AI does? It promotes the sales of fashion goods and optimizes shoppers' experience through intelligent automation.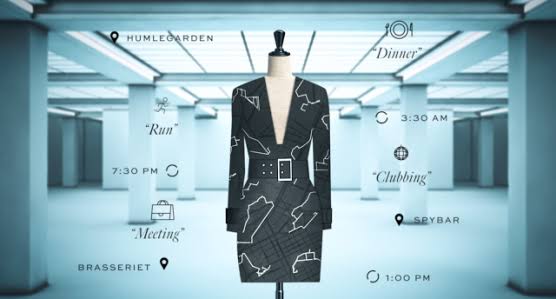 E-commerce giants Amazon is using AI to recognize and create style preferences. Deep Vogue, the AI "Designer" developed by the Chinese tech firm Shenlan Technology, uses "deep Learning" to create designs by analyzing keywords, images, and themes.
At the forefront of fashion innovation with AI is Stitch Fix. A popular online styling service, Stitch Fix has vast volumes of customer data that is used in its AI-driven "Hybrid Design" garments. The company employs an army of scientists to create algorithms based on consumer's favorite colors, patterns, and textiles.
As AI enables smarter assistance programs, a large number of leading brands are cashing in on its supremely advanced services. Tommy Hilfiger's allies, IBM and the Fashion Institute of Technology have come up with Reimagine Retail. It is an AI-powered tool that decodes the latest fashion trends and identifies popular themes, colors, patterns, and silhouettes.
Check Out – Role of artificial intelligence, technology and automation in the fashion industry.
AI has also vastly improved the manufacturing process in the textile industry. Taking the process a notch further, AI helps spot defects, harmonizes colors, and streamlines the entire process of quality assurance. Keeping a watchful eye on counterfeit fashion products, Artificial Intelligence is yet to unleash its potent magic in the fashion industry.
Robots In The Manufacturing Unit
A labor-intensive industry like fashion, application of robotic automation is proving to be beneficial in more ways than one. Gaining immense popularity in recent times, automation of the apparel industry has reduced labor costs, labor time, and improved quality, safety, efficiency, and productivity. Undergoing massive technical changes, the fashion industry is relying heavily on robots, 3D technology, and software automation. Collaborative Robots or Cobots are deployed to manufacturing floors to cut, sew, and detect defects on a large scale.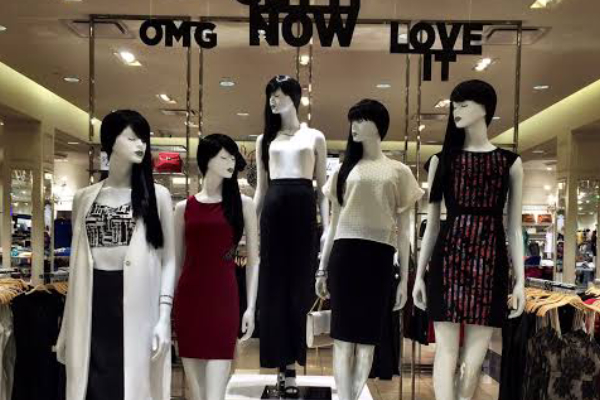 Equipped with high-range cameras and sensors, these Sewbots are extremely precise, with multi-dimensional sewing capabilities. Despite their cost and need for consistent maintenance, robotic automation in the sewing units is capable of mass production within a limited time frame.
Redefining Retail And Virtual Merchandise
We are living in a time and age where virtual merchandising is taking over the world, and retailers are thinking hard about investing in this highly competitive arena. Not to be outdone, retailers are investing heavily in virtual reality technology to give customers the same experience as shopping in their flagship stores.
Redefining the online shopping experience, Virtual Reality or VR is used to produce 3D images of the products and interactive pop-up catalogs. Top brands like Victoria's Secret and Tommy Hilfiger are already streaming Virtual Reality fashion shows. Used widely in creating 3D products, Augmented reality or AR is being creatively used by big names in fashion. Maggy London is using Apple's ARKit to create an AR catalog. TopShop is using AR mirrors that enable customers to try out new clothes without having to go through the hassle of physically undressing.
Technology has touched almost every single aspect of the fashion industry. Its sustainability and further success are looking promising and beneficial for the fashion sector.