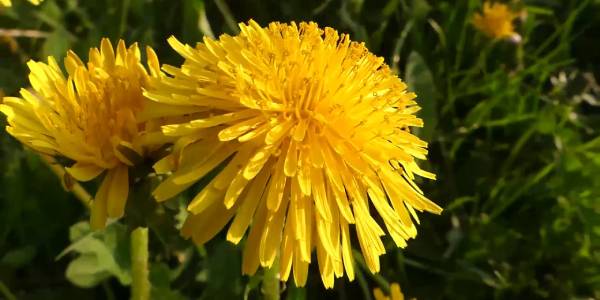 If you look through my posts, you'll see how much I adore Rose Elixir as a tasty, versatile preparation. I use it for blending tinctures to add an exotic flavor and sweetness, as a heart-centered remedy for anxiety, sleep, broken hearts and circulation, spiced and combined with aphrodisiac herbs, and as a burn remedy. Instead of straining my last batch of elixir after 8 weeks like I normally do, I kept it intact because I use the petals directly on burns as bandages. These rose petal bandages are so so so useful; I can't image living without them.
It turns out that I burn myself often. My herb nook has taken up all free space in out tiny kitchen and has long since relegated the toaster oven to the storage unit. I toast things directly on the oven racks and repeatedly stick my bare hands in and if I'm not careful, I get a burn on the top of my right arm of where I brushed the rack above. Yes, I have many a burn on that arm, same size, shape and location. Rose petal bandages have been used on most of them, and I can tell you that when I use them, the pain is significantly reduced and the healing heightened.
I ran out of my last bottle of strained Rose Elixir for tincture blending and it became obvious that I needed to strain my batch after all. As a compromise, I saved a small jars' worth of petals preserved in the elixir as my bandage cache, and I am so glad I did because, guess what, I burned myself not long after. To use the Rose petals as bandages, fish out a petal with a utensil, tear or cut to a shape suited for the burn and adhering to the contour of the affected area if not already perfect, and place on clean, dry skin right over the burn. Leave it on as long as you can; I've left it on for hours. If Rose elixir runs, wipe it off with a wet towel or you'll create an even more sticky mess.
Yes, this is a sticky remedy. Rose elixir is half alcohol and half honey or glycerine, after all. Glycerine is less sticky but also less effective for burns (although it makes a fine vegan-friendly elixir). After the bandage has been on for about 30 mins, it starts to dry and adhere to the skin quite nicely. Be careful not to bump the bandage or get it stuck on clothes and things. If I have had a Rose petal bandage on for many hours and it has dried perfectly, then I will go to bed with it. But if it is at all sticky, cover it with a piece of gauze and a regular bandage to keep it on and protect your bedding from being a sticky mess.
For kids, or for large or awkward areas, I would always cover the Rose petal bandage with another bandage. I've had this batch of petals for over a year and they still do the trick. This is definitely going into the traveling first aid kit! I'd like to get more small jars for keeping the petals and share with family and friends, because I have need seen anything work so wonderfully for burns. The application of one Rose petal take the burn out immediately and for as long as it's on there I feel relief. I've seen the residual burn feeling completely disappear after 4-6 hours of using one petal, even one hour for minor burns, although I often keep it on longer because it helps heal the skin.
Honey in and of itself is a great burn remedy because it locks out air from reacting with the burn, kind of smothering it. Plus, honey is antiseptic, skin and wound healing. Rose is a cooling remedy and also anti-inflammatory and skin soothing. Normally I wouldn't put alcohol on burns even, but this is a Rose-infused, honey-laden alcohol and adds to the aseptic qualities of the elixir. All around, a great combination. The Rose petal itself doesn't irritate the burn area like normal plastic bandage. It creates an air-tight, medicated seal. The petal dries transparent or opaque-pink; you can hardly see it.